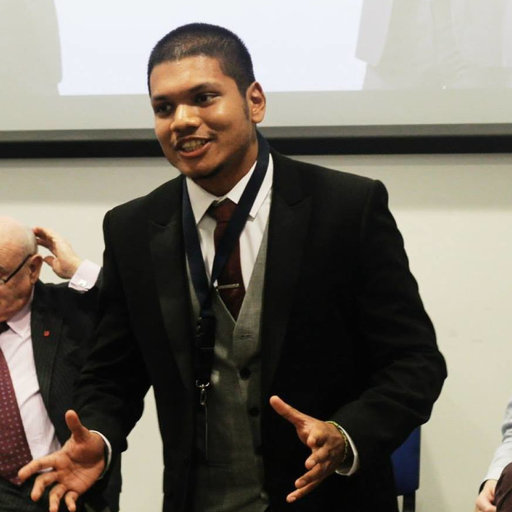 Dinuka B Herath
Roles:
Author, Editor, Reviewer
Affiliation:
Business School, University of Huddersfield
Country:
United Kingdom
Biography
---
Dr. Dinuka B. Herath, PhD, FHEA, MSc, PGCHE, BSc (Hons), Dip (ICT), CC, CL; is a lecturer in Organisation Studies at the Business School since September 2016. He is a fellow of the British Higher Education Academy. He is also a member of the European Academy of Management (EURAM) and Institute for Small Business Entrepreneurship (ISBE). He currently acts as the communications officer for the European Academy of Management (since 2017). To date he has over 20 academic publications including articles in reputed journals and multiple book chapters.
He has over 5 years of experience in higher education institutions. He studied and worked in 4 universities in the UK (Staffordshire University, The University of East Anglia, Bournemouth University, and The University of Huddersfield) as well as being a visiting researcher at The University of Southern Denmark. Furthermore, He has received funding from the European Academy of Management and the HuD Research Fund for his work. Apart his main publications, he acts reviewer for multiple journals and has guest edited 2 journal special issues to date. In addition he has successfully organized multiple funded national and international research symposiums. Within the university, he is a member of the Behavioural Research Center (BRC) and has taken active roles in the Business School research conferences including acting as a co-track chair. He is also currently working on an impact case on human resource practitioner wellbeing which involves a number of local SMEs. In terms of wider global experience, to date, he has presented his research in the US, China, Iceland, France, Poland, Germany, Denmark, Sri Lanka, Spain, and Italy. He has also given invited lectures, (including at the University of Leeds) along with numerous other workshops and events.
Prior to his position at Huddersfield University, he completed a fully funded PhD in Organisational Behaviour and Human Resource Management at Bournemouth University (BU), UK. He received a fully funded studentship for his PhD and was the youngest PhD student at BU. His PhD thesis was examined by Professor Bruce Edmonds who is a key figure in the field. At BU he was also a P/T lecturer in Organisational Behaviour and Human Resource Management. Apart from his academic positions, he was also the president of the Doctoral Student Society, the Chairman of the BU Institute of Directors and a P/T officer at the BU Students Union. He holds an MSc with distinction in Information Systems from the University of East Anglia (UK) and a BSc with honours In Business Information Technology from Staffordshire University (UK). He is also a certified orator and holds a Competent Communicator certificate from Toastmasters International. He has received funding from the European Academy of management, Bournemouth University and Huddersfield University for his research. He currently also works as a part of an EU funded researcher grant, known as the SHARPEN Project. He is also a senior advisor for Pronoia Consulting. Prior to his academic career he has worked in Industry, notably as a marketing manager at a multinational information technology company, VoiceTec Systems Limited. His work has been featured on Newsweek, Yahoo News, UK Bulletin and other prominent outlets and he has also been featured in BBC news. To keep track of his latest work you can follow Dr Herath on: Twitter & Facebook.
Latest Work